One of the nation's top-ranked spots for "glamping" is located in our backyard.
Popular camping resource The Dyrt released the results of their annual "Glampy Awards," which identifies the best spots for glamping around the country. This year, 105 West Ranch near Victor was ranked No. 3.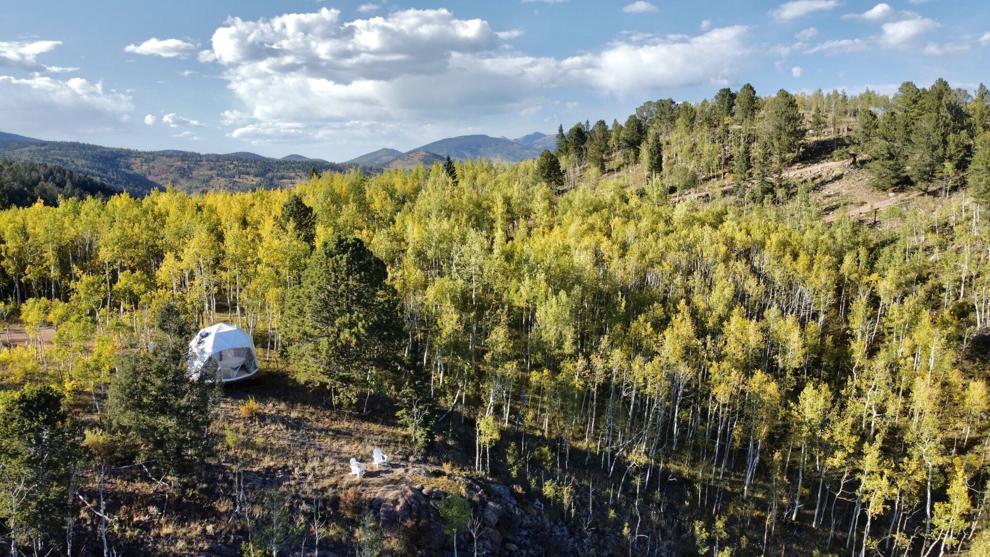 Glamping is like camping but offers extra convenience, comfort and amenities.
"Dispersed and drive-up camp spots are tough to find, and luxury glamping is very expensive," 105 West Ranch owner Jeff Popp said. "We sit right in-between these and offer what we call 'self-service glamping.'"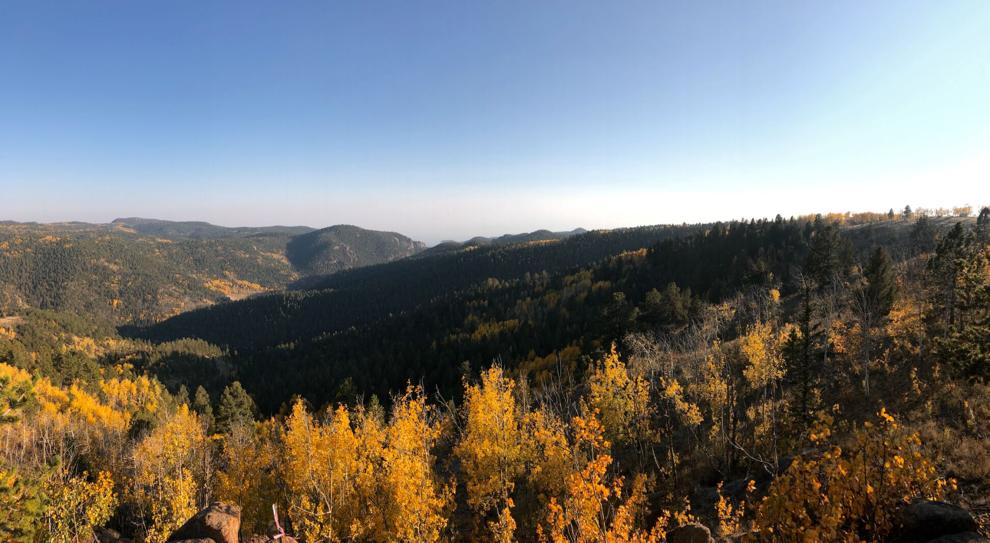 Popp says their sites are a step above traditional camping and a step below luxury, full-service glamping. They provide the views, space, shelter, bed and a few basic amenities. Guests bring their own bedding (or sleeping bags to throw on the bed) water, food, clean when they leave and pack out their own trash.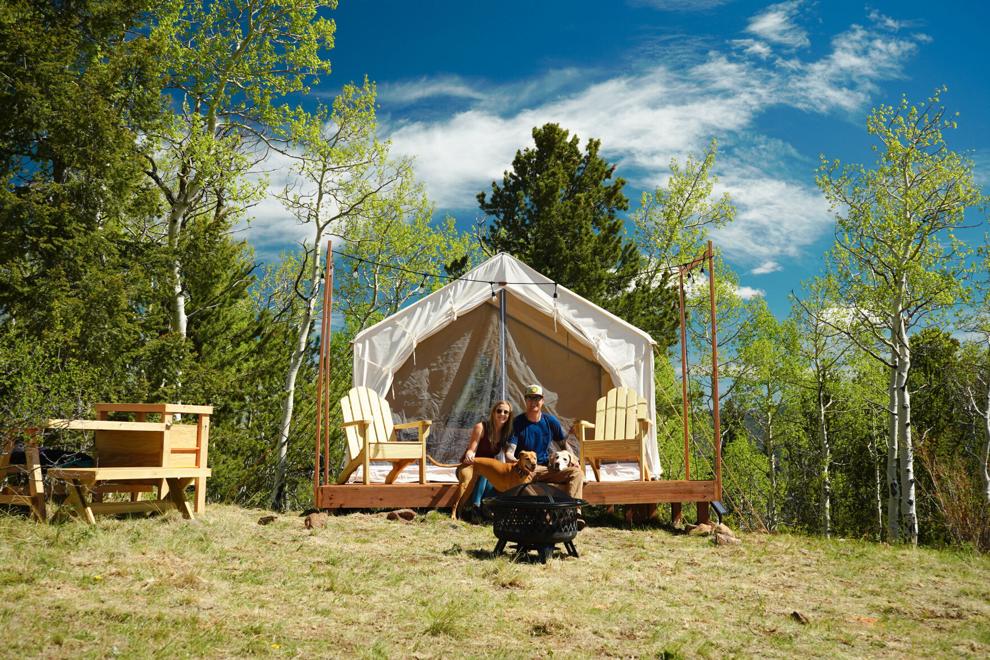 "We want to give people a feeling of what Colorado used to be like, back when you could escape into the hills and not see other people for a few days," Popp said. "We offer our guests the lowest population density camping experience in the Front Range."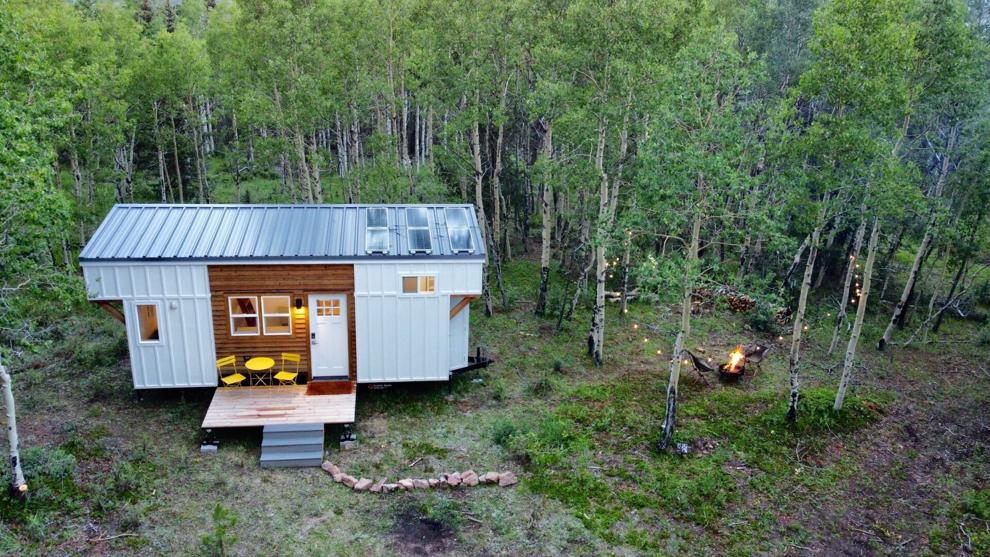 It's that lower density that makes the biggest difference.
"Public camping isn't what it used to be in Colorado," Popp said. "Campsites are now over-crowded parking lots that you have to book a year in advance in a lot of cases. Even with backcountry dispersed camping, people are still on top of each other. Over-crowding in the outdoors is putting too much pressure on public lands.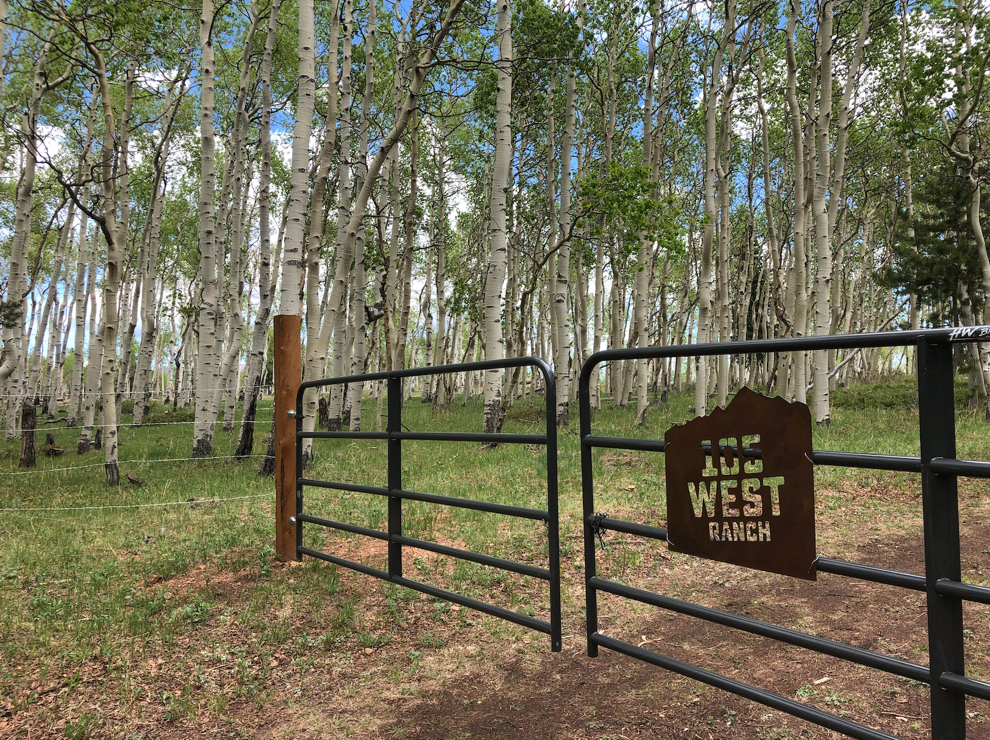 "We feel that responsibly run private camping operations can offer some relief to the over-crowding in outdoor spaces."
Popp and his wife, Rachel, purchased the property in 2019 with no intention of running a business. But with 101 acres on top of a mountain that featured unparalleled views, they couldn't just reserve it for themselves, friends and family.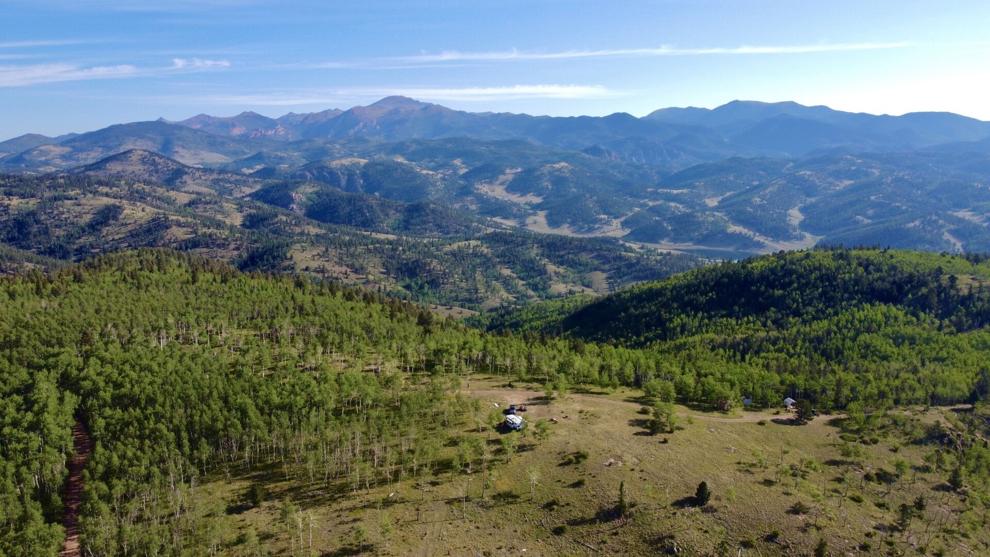 "With all that space and incredible views, we decided to start a little side business and share it with others," Jeff Popp said. "In Spring of 2020 we set up our first site, a canvas cabin tent on top of a deck. We called it the '100 Mile Overlook' because guests could literally see 100 miles out of the tent door over the valley below."
The Popps were surprised when their first glamp site quickly booked out. Shortly thereafter, they opened two more self-service sites, a geodesic dome tent and a tiny house. Both of those consistently book out as well.
At 10,000 feet, it's one of the highest glamping sites in the U.S. Massive aspen trees blanket the property, Pike's Peak towers above to the North, it features rolling sunny meadows and over three miles of private hiking trails.
The property has some deep and unique history, according to Popp. The area was originally surveyed in 1881, and by the late 1800s miners came through and dug prospector pits looking for gold. Many of these pits and even some old tin cans from miners' camps are still visible on the property today.
Popp appreciates the history and the popularity that 105 West Ranch has gained.
"We're grateful that so many people have come to enjoy our property over the past few years, I still can't believe the national attention we've received," he said. "We're honored and humbled that we were recently named the No. 3 glamping destination in the U.S."
OutThere Colorado's Spencer McKee contributed to this report.
STAY INFORMED: Get free Colorado news with our daily newsletter (Click here)